Michelle's Barbie Doll Pages

Women of Valor --
Warrior Women

Police
---

Mattel -- The Career Collection -- Police Officer Barbie (black version) -- 1993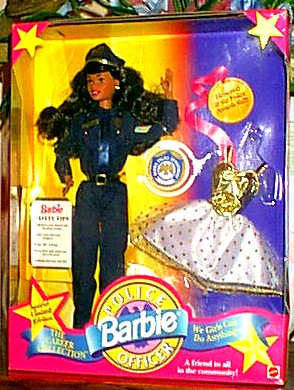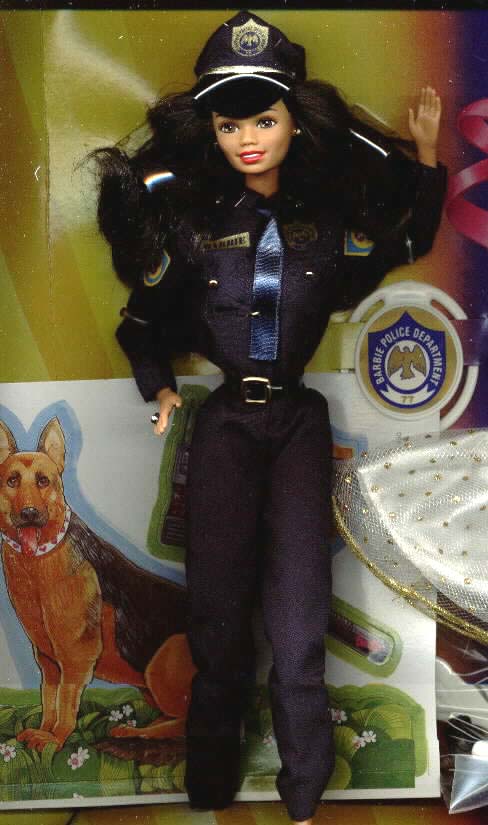 This doll was also available in a Caucasian version.


---

Angie Dickinson played the star on the Police Woman TV show in the 1970s.

"Beautiful undercover cop of the famous TV drama, she fights crime with rare courage."

Horsman -- Police Woman -- 1978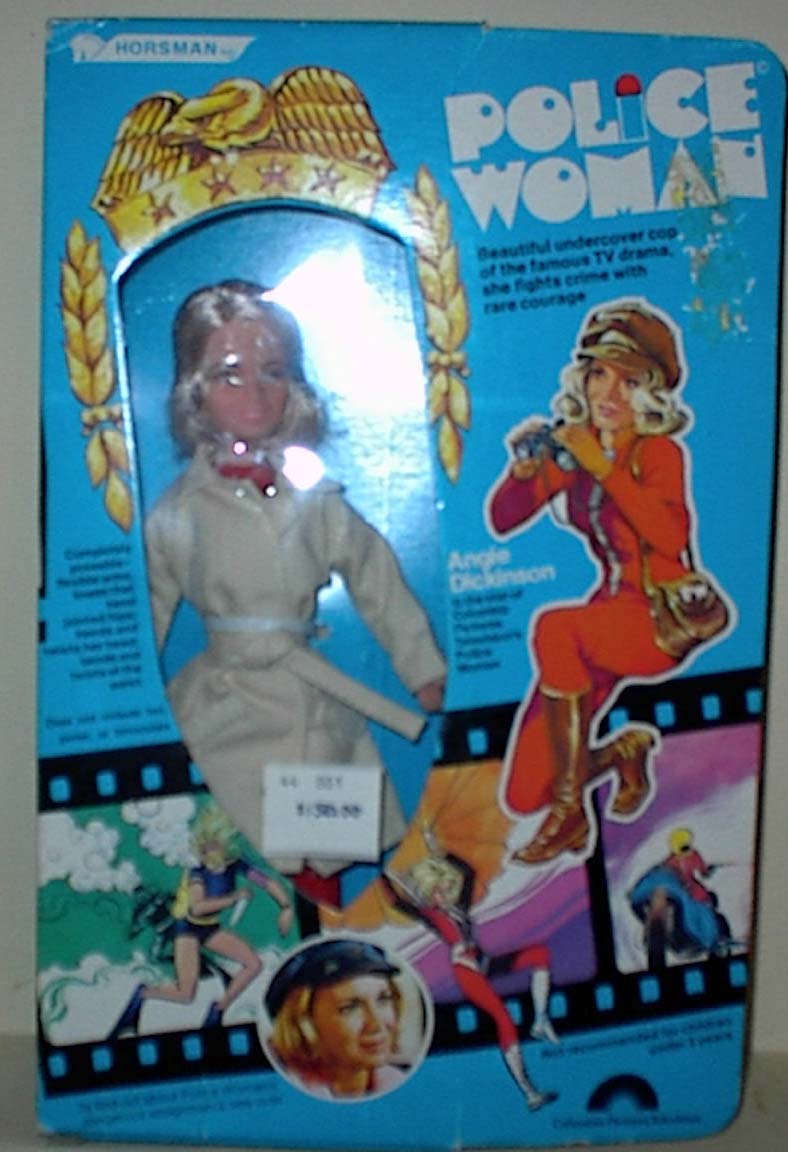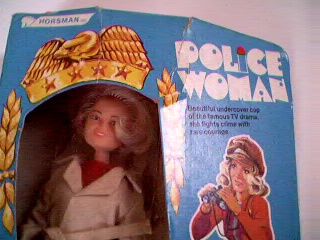 This doll is only 9 inches tall.


Click here to learn about the woman behind the doll.


---

Dragon -- NYPD Sniper (not yet released)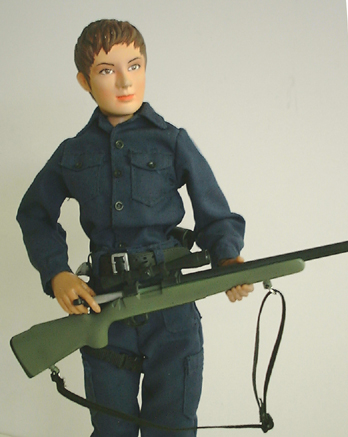 ---
According to the National Center for Women and Policing, only 14% of the police officers in the United States are females. That is better than the figure of 6-8% for 25 years ago, but it still does not reflect the fact that 50% of our population are women. Click here to read their report on the Status of Women in Policing.
---
Click here to visit the official web site of the International Association of Women Police.
---

Links to pages about real women police officers:
Juliette Tolbert, a deputy chief in Savannah, Georgia
Jacqueline Turner, a police sergeant working in the schools in Richmond County, Georgia
Nicolle DePriest, who was honored as the Police Officer of the Year in 1995 by the San Diego Police Officers Assocation (California)
Darlene Mitchell-Penn, a former fashion model who was the first female Police Officer of the Year honored by the Merced Police (California), in 1998
Peggy Cook, a police officer with the Wexford County Sheriff Department, Michigan
Domenica Iacovone, the first female lieutenant with the Mingo Junction Police Department in Ohio
Linda Swears, a sergeant with the Fitzburg Police Department (Massachusetts), and creator of the Women in Law Enforcement Web Page.
Gwendolyn Hanan, a K-9 officer in Montgomery County, Maryland (lots of pictures of her dog "Stryker"!)
Jennifer Thomas, a detective with the Shawnee Police Department (Oklahoma)


---

Warrior Women
Revolutionary War -- America vs. England
Civil War -- Yanks (USA) vs. Rebs (CSA)
United States Army
United States Air Force
United States Navy
United States Marine Corps
Police
Detectives and Spies
Misc. warrior women
---
The amargosavalley.com Home Page
My Barbie home page
Visit my other web pages, Agriculture in Amargosa Valley
---

This web page was made by Michelle DeLee, Amargosa Valley, Nevada, USA
michelle@amargosavalley.com
Last updated April 9, 2000