Michelle's Barbie Doll Pages

"Ethnic" Dolls -- AFRICA
(not including northern Africa)

Dolls (and fashions) representing people of African descent (African-Americans, Jamaicans, etc.)


BLACK BARBIE
The dolls on this page are all made by Mattel and all use the Barbie name. They are generally available in a Caucasian version wearing the same fashion (although not always with the same head mold).


Magic Curl Barbie (black version) -- 1981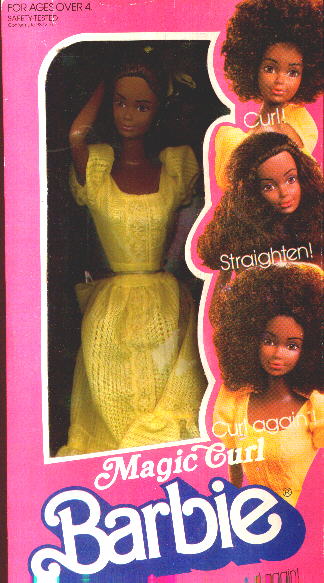 Working Woman Barbie -- 1999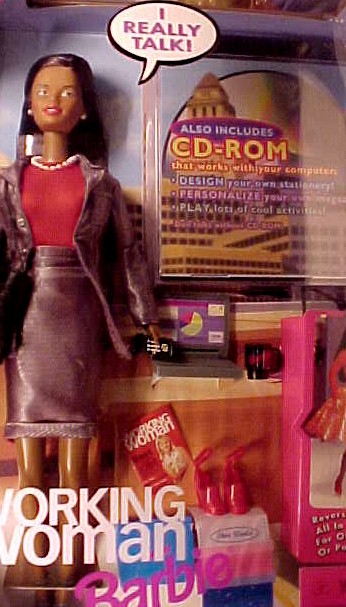 ---

COLLECTOR EDITION BARBIES (the expensive kind)

Sapphire Sophisticate Barbie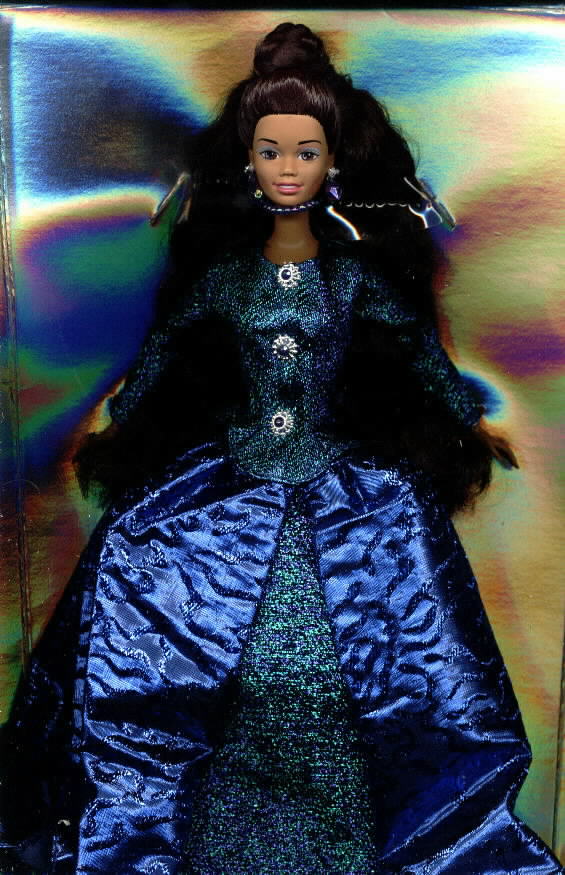 Kitty Black Perkins designed the Fashion Savvy Collection, a special series showcasing the style of the modern African-American woman. These dolls are not available in a Caucasian version. This collection includes Tangerine Twist Barbie (1997) and Uptown Chic Barbie (1998).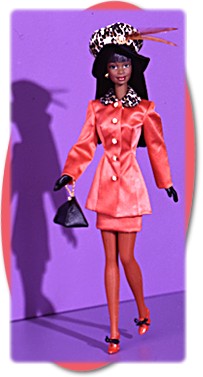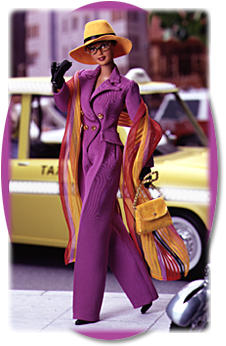 You can't tell from this picture, but Uptown Chic Barbie has flocked hair like Kenyan Barbie.


Byron Lars designed the Runway Sensation series. This collection includes Cinnabar Sensation Barbie (1998), and Plum Royal Barbie (1999).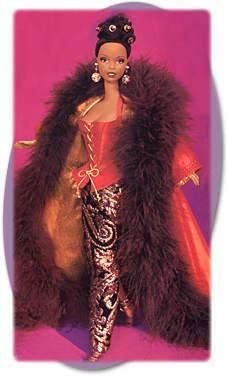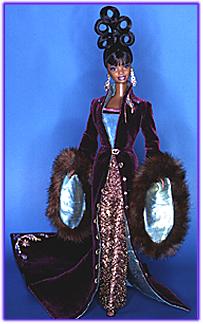 ---

More African and African-American dolls can be found on my other Barbie doll web pages:
Women of Valor
Fantasy
---

Also take a look at THE EBONY WORLD OF BARBIE, created by CWash
http://www.angelfire.com/tx2/cwash/
---

Africa (not including northern Africa)
Africa
African-Americans and Jamaicans
Mattel's "Black Barbie"
Mattel's Shani line of dolls: Shani, Asha, Nichelle, and Jamal
Mattel's Asha line of dolls
Christie and Nikki
Imani, Brandy, and AA musicians
Nichelle (Nichelle Nichols from Star Trek, Shani's friend Nichelle, and Generation Girl Nichelle)
Men
Men -- Celebrities (Michael Jackson, M.C. Hammer)
---
Return to the amargosavalley.com Home Page
Return to my Barbie home page
Visit my other web pages, Agriculture in Amargosa Valley
---

This web page was made by Michelle DeLee, Amargosa Valley, Nevada, USA
michelle@amargosavalley.com
Last updated March 18, 2000