Michelle's Barbie Doll Pages

"Ethnic" Dolls -- AFRICA
(not including northern Africa)

Dolls (and fashions) representing people from Africa and people of African-descent (African-Americans, Jamaicans, etc.)

Men
---

Sandy's Dolls -- Zulu Warrior and his Queen -- custom-made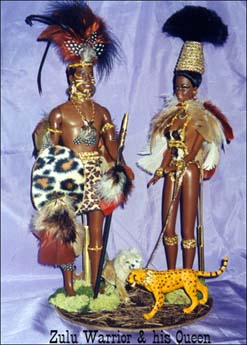 Amazing hand-painted faces, hand-made costumes, hand-made stand, etc.
Click here to visit the official web site for Sandy's Dolls / Fantasy Designs.


---

KEN

Mattel -- Ken (black), Malibu Ken (black)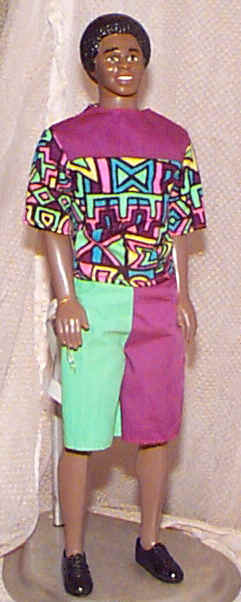 I like the traditional "afro" hairstyle when it is made of rooted hair (like the first picture) and not just molded into the plastic (like the second picture).


---

STEVEN

Mattel -- Island Fun Steven (1988), Tropical Splash Steven (1994)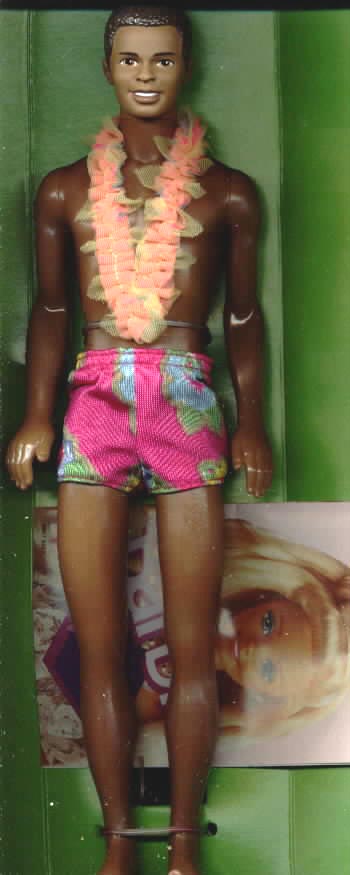 ---

JAMAL

Mattel -- Jamal 1992, Beach Streak Jamal 1993, Soul Train Jamal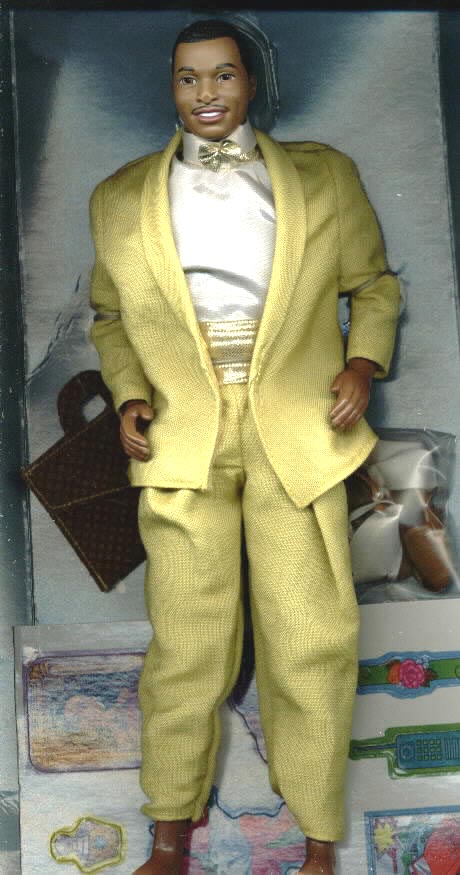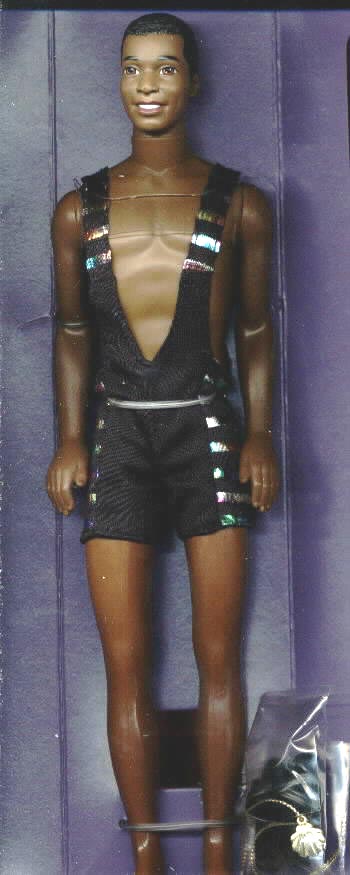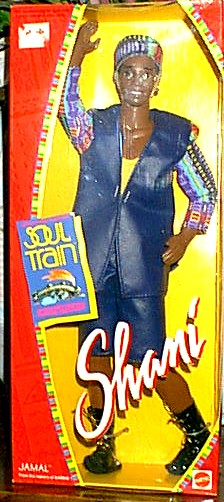 I like the traditional African Kente-cloth hat and shirt-sleeves on Soul Train Jamal.


---

MENELIK (Imani's boyfriend)
Olmec


---

ROBERT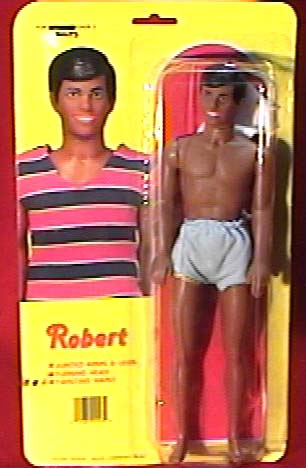 ---
Click here to continue your tour of black men with the page on CELEBRITIES.
You'll see Michael Jackson, M.C. Hammer, and others...
---

Also take a look at THE EBONY WORLD OF BARBIE, created by CWash
---

Africa (not including northern Africa)
The continent of Africa
African-Americans and Jamaicans
Black Barbie
Christie doll
Nikki doll
Imani doll
Shani line of dolls
Asha line of dolls
Nichelle dolls
AA musicians and dancers
Celebrities – Brandy, Scary Spice
Celebrities – Diahann Carroll, Dorothy Dandridge, Diana Ross, etc.
Celebrities -- Men
Men (misc.)
---
Return to the amargosavalley.com Home Page
Return to my Barbie home page
Visit my other web pages, Agriculture in Amargosa Valley
---

This web page was made by Michelle DeLee, Amargosa Valley, Nevada, USA
michelle@amargosavalley.com
Last updated March 29, 2000