Michelle's Barbie Doll Pages

"Ethnic" Dolls -- Middle East
Egypt


Mattel -- Great Eras series -- Egyptian Queen -- 1994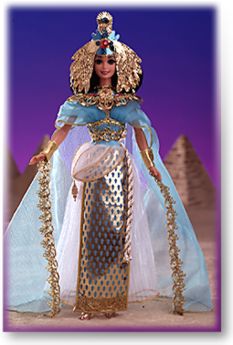 Why did Mattel make such a pale Egptian Queen?


A Barbie collector took a Tangerine Twist Barbie and dressed her in the Egyptian Queen outfit. This looks much better! She is shown here with Moses from the movie Prince of Egypt.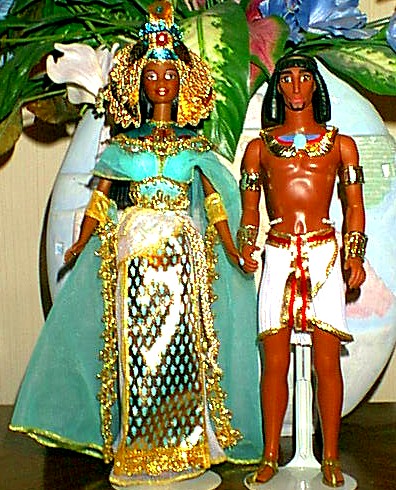 Georgee Girl -- Egyptian Queen -- custom-made from a Kira doll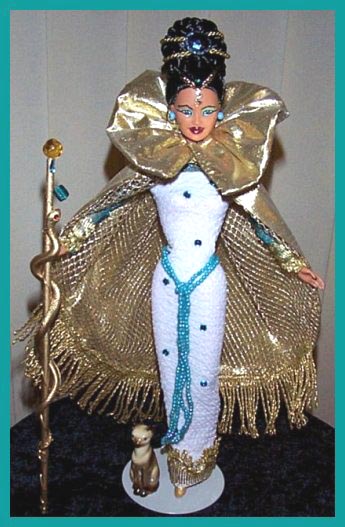 Mattel -- Elizabeth Taylor as Cleopatra -- 2000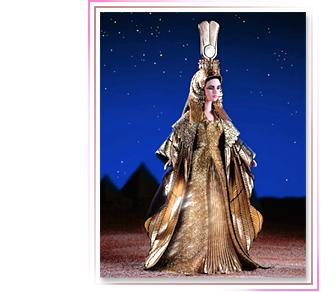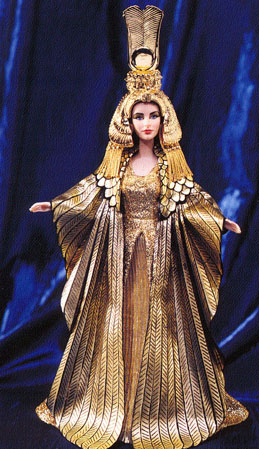 Mattel -- Storybook Fashions -- 2000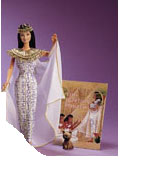 Something Different Creations -- Temple Dancer -- custom-made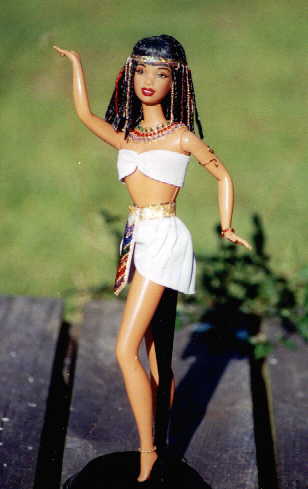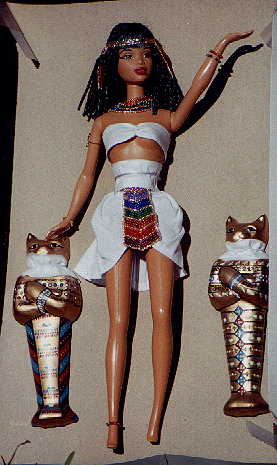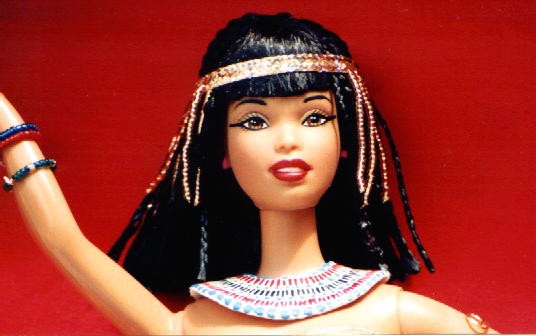 (not made by Mattel) -- Prince of Egypt movie -- Queen of Egypt -- 1999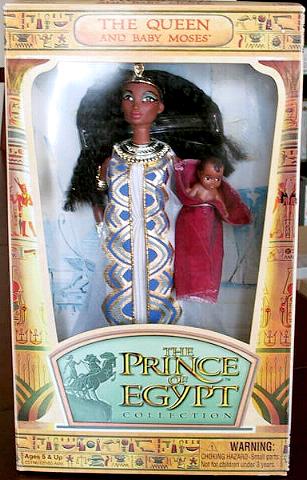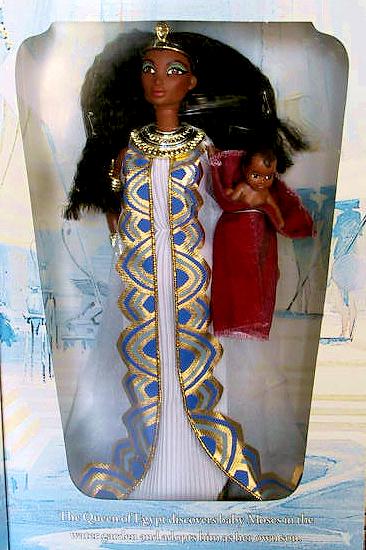 ---

Take a look at THE EBONY WORLD OF BARBIE, created by CWash
http://www.angelfire.com/tx2/cwash/
---

Middle East
Egypt
Misc. Arabian countries, including Jeannie (from the TV show "I Dream of Jeannie")
Misc. Arabian countries, including belly-dancers
Jasmine (from the Disney movie "Aladdin")
---
Return to the amargosavalley.com Home Page
Return to my Barbie home page
Visit my other web pages, Agriculture in Amargosa Valley
---

This web page was made by Michelle DeLee, Amargosa Valley, Nevada, USA
michelle@amargosavalley.com
Last updated March 29, 2000