Michelle's Doll Barbie Pages

"Ethnic" Dolls -- Middle East

Dolls (and fashions) representing people from the Middle East (Western Asia and Northern Africa -- not including Egypt).

---

MOROCCO
Mattel -- Dolls of the World -- Moroccan -- 1999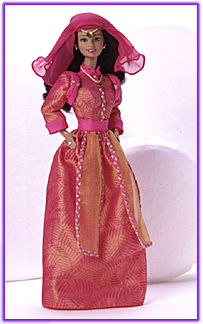 ---

MISC. ARABIAN COUNTRIES

Mattel -- Storybook Fashions -- 2000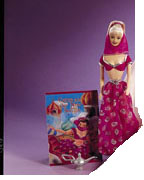 I don't know what it's called, but she's some sort of Genie or Harem girl.
---

I DREAM OF JEANNIE television series
Starring Barbara Eden as Jeannie



Trendmasters -- "I Dream of Jeannie" series -- Jeannie and her evil twin-- 1997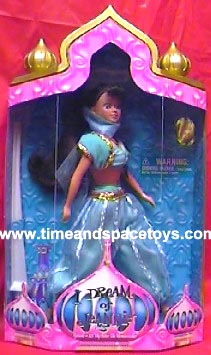 FAO Schwartz -- Jeannie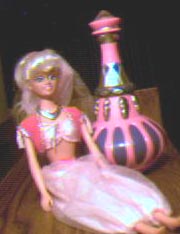 Mariza's Custom Dolls -- Black Jeannie -- custom-made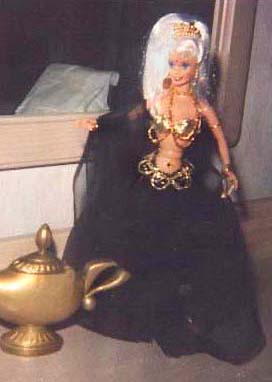 Click here to visit the official web site for Mariza's Custom Dolls


---

Middle East
Egypt
Misc. Arabian countries, including Jeannie (from the TV show "I Dream of Jeannie")
Misc. Arabian countries, including belly-dancers
Jasmine (from the Disney movie "Aladdin")
---
Return to the amargosavalley.com Home Page
Return to my Barbie home page
Visit my other web pages, Agriculture in Amargosa Valley
---

This web page was made by Michelle DeLee, Amargosa Valley, Nevada, USA
michelle@amargosavalley.com
Last updated March 29, 2000