Michelle's Barbie Doll Pages

Mattel dolls using the "Shani head mold" which was developed in 1991.
---

Dolls of the World Ghana Barbie, Sparkle Beach Christie (1995)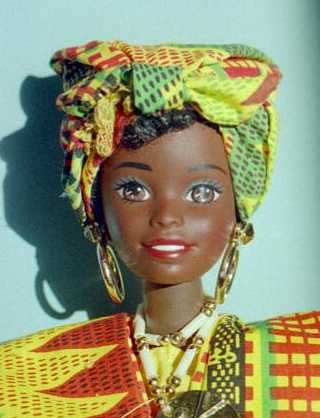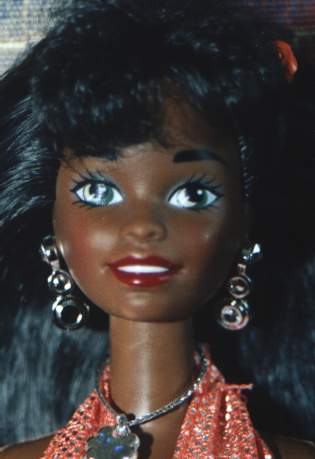 Other black dolls that use the Shani head mold but are not pictured here:
Symphony in Chiffon Barbie


---

Also see the African-American Asha dolls on the Asha page. They were named Asha but used the Shani head mold.
---
---

MATTEL'S HEAD MOLDS
Asha head mold
Christie head mold
Goddess of Africa head mold
Mackie head mold
Midge head mold and Diva head mold
Nichelle head mold
Oriental head mold and Asian head mold
Shani head mold
Spain head mold
Steffie head mold
SuperStar head mold
Teen Talk head mold
Teresa head mold
---
Return to the amargosavalley.com Home Page
Return to my Barbie home page
Visit my other web pages, Agriculture in Amargosa Valley
---

This web page was made by Michelle DeLee, Amargosa Valley, Nevada, USA
michelle@amargosavalley.com
Last updated March 29, 2000